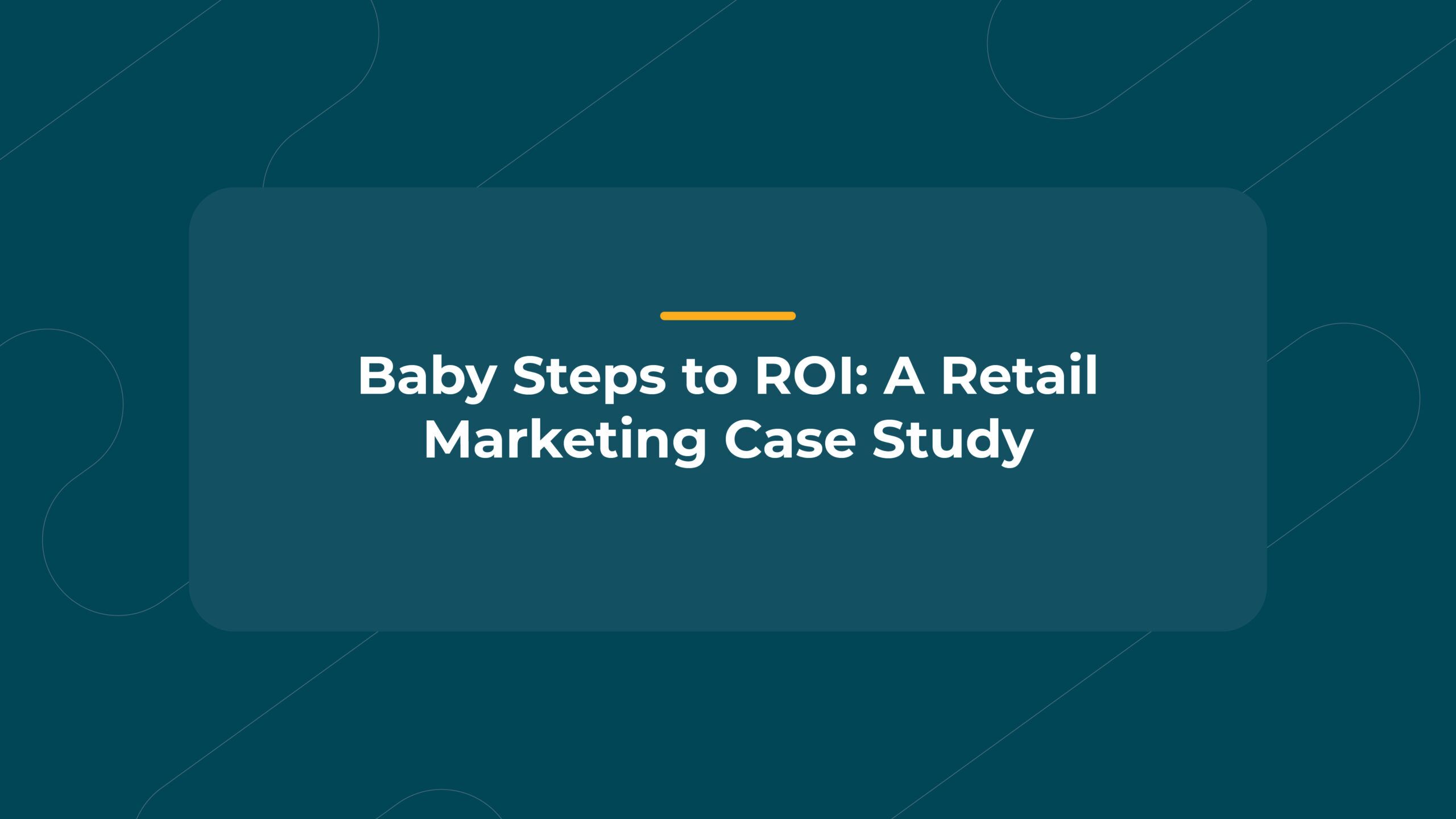 As a digital marketing agency, we're constantly working with different industries and clients, but it's always exciting to work with a brand that is launching a new product line. Our retail client approached us with a unique challenge: launching a baby range. Although the client was already established in the market catering to teenagers and adults, this baby clothing was a first for them, and they needed our expertise to make it a success.
The client demanded a return on investment and category growth, with a sharp focus on increasing the Return on Ad Spend (ROAS) month-on-month. However, there was a grander vision beyond immediate success. Our overarching objective was to increase the lifetime value of a customer. We believed that if we could capture the hearts of new parents and have them dress their babies in this brand, those babies would grow up to become loyal customers in their own right. This was a journey toward nurturing a brand loyalty that would span generations.
One of the most significant hurdles we faced was the competition. The baby clothing market was already dominated by many retailers, and our client's new range had to break through the clutter. Moreover, targeting new parents was a challenging task as we had to convince them that this new range was the best for their newborns. The question was, how do we convince new parents to choose our client's baby range instead of the others? Stick around to find out how we did it in today's retail marketing case study.
Channels: Generic Search and Smart Shopping
Key Performance Indicators (KPIs):
Generic Search KPI: 200%
Smart Shopping Campaign KPI: 500%
To set these KPIs, we used benchmarks from our previous shopping and search campaigns, as well as insights from a past new product category launch for makeup. By achieving a positive ROAS, we aimed to boost overall revenue for our client, as customers often purchase not only baby clothing but also other products.
Campaign Selection and Structure
Given a limited budget, we opted for a combination of search and smart shopping campaigns, as this combination typically delivers strong revenue growth in the bottom funnel. We created a single generic search campaign with different ad groups targeting specific categories such as Nursery 0-18 months, Toddler Baby, Girls 3-24 months, and Priced-to-Go. Additionally, we maintained an exact ad group for high-performing keywords.
We complemented the search campaign with well-performing audience segments from previous campaigns, ensuring that we targeted relevant users with an impressive 19.20% average click-through rate (CTR) and a 2.37% average conversion rate. Our bid strategy was set to Target ROAS.
Smart Shopping, a visually engaging format, was chosen to attract customers. Initially, the baby category was part of the Always-on shopping campaign, but due to its exceptional performance, we created a dedicated campaign for better management. Our client's well-organised product feed allowed us to select only relevant items for this campaign, excluding irrelevant ones. With a single ad group, we let machine learning optimise for the best conversion value.
Generic Paid Search Campaign: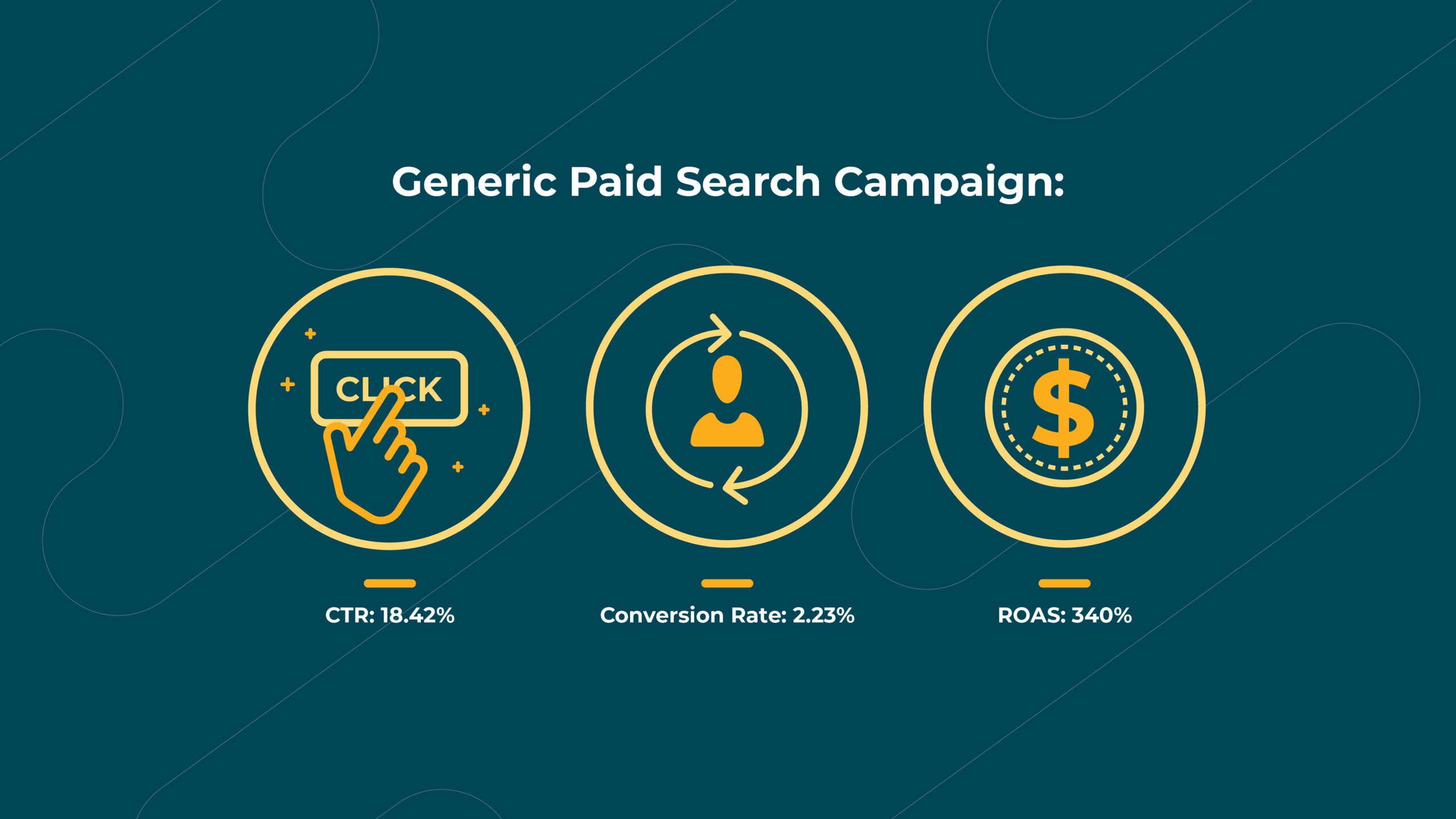 CTR: 18.42%
Conversion Rate: 2.23%
ROAS: 340%
Our main focus was on ROAS, which exceeded our expectations with a remarkable 340%. This represented a 70% increase from our benchmarked KPI of 200%. Over just two months, we achieved a 5% month-on-month increase in ROAS.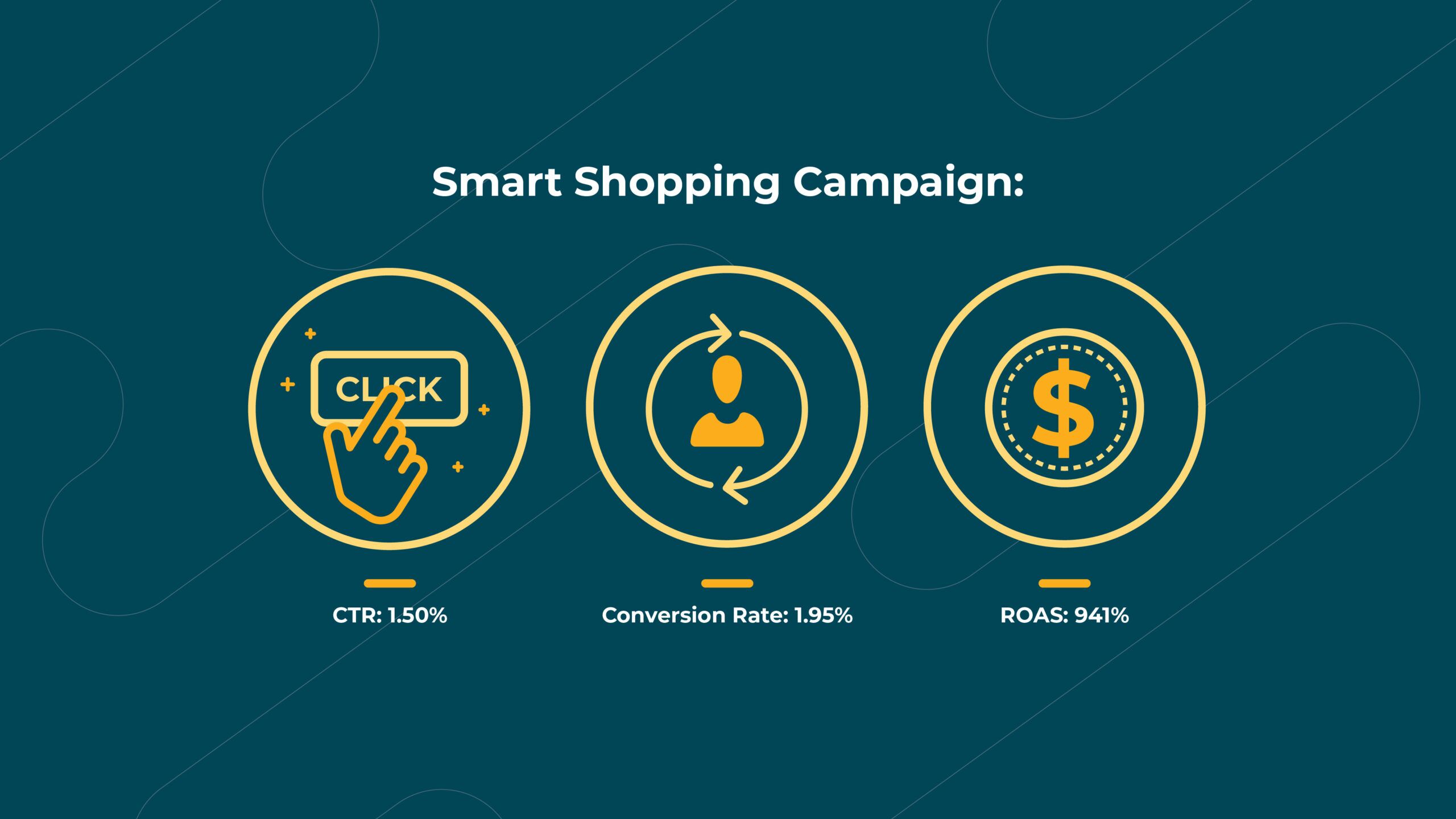 CTR: 1.50%
Conversion Rate: 1.95%
ROAS: 941%
The smart shopping campaign performed exceptionally well, with a staggering ROAS of 941%, surpassing our benchmarked KPI of 500% by 88.2%. With a 100% optimization score for both campaigns, we are well-prepared for future scaling and continued success.
Launching a new product range comes with its challenges, but it's essential to have a team of experts to help you overcome them. We're proud to have played a significant role in launching our client's new baby range and driving their brand's success.