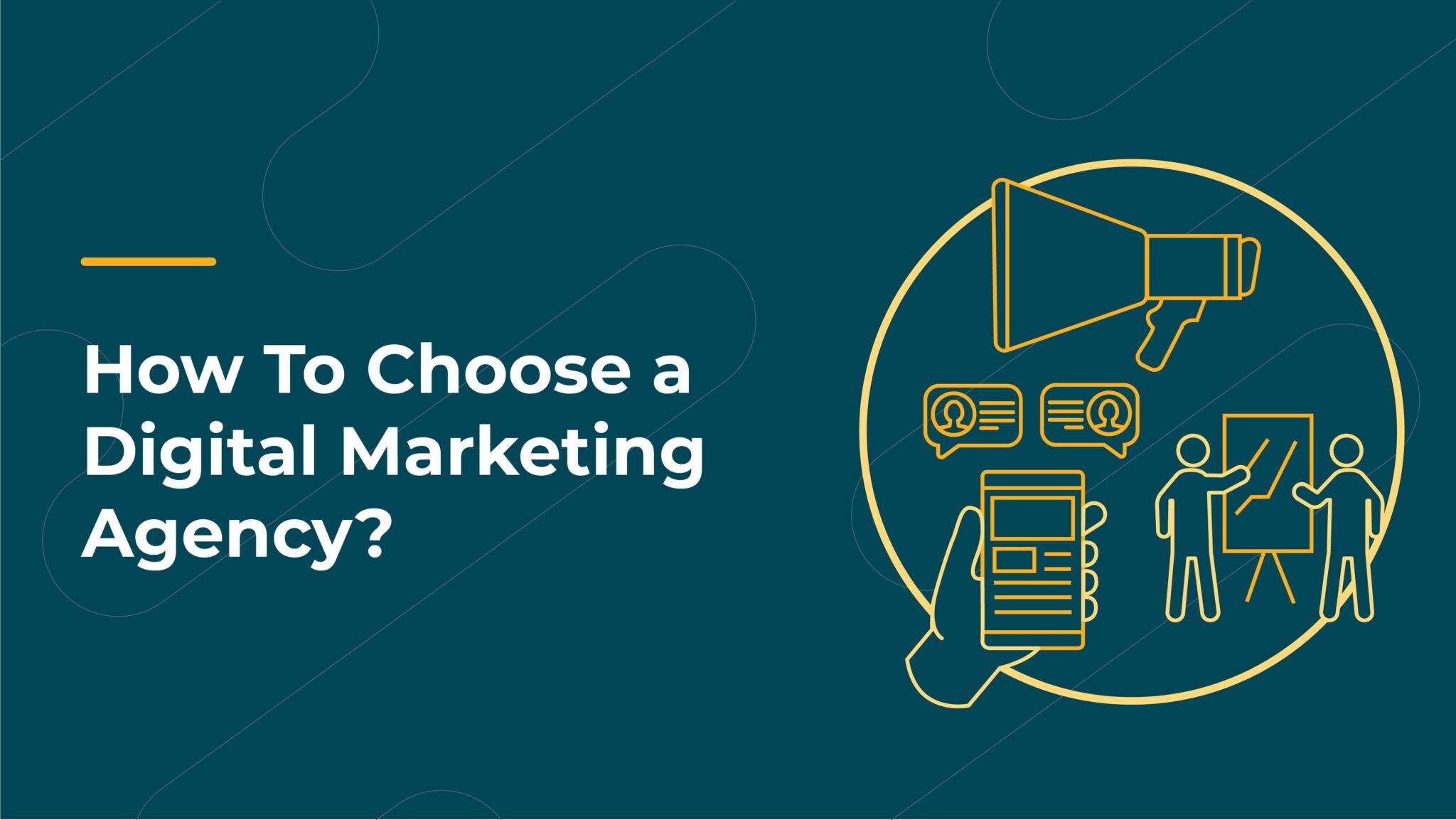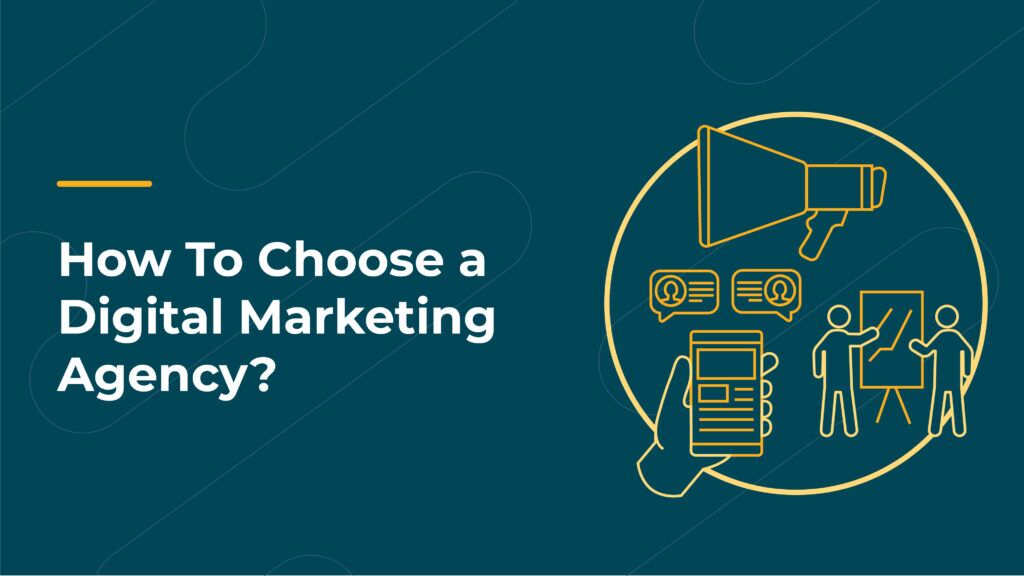 When you're a business owner, you want to grow. You want customers. You want sales. And you want it all in the most effective way possible—which is why you've decided to hire a digital marketing agency.
But, how do you know which agency will deliver the results that you need? Which one understands your goals and strategies best? What's the perfect fit for you? These are all important questions to consider when choosing a digital marketing agency. The truth is, it's hard to make an informed decision if you don't understand what to look for.
The good news is this: there are a few things that will tell you whether or not an agency is worth your time. In this article, we'll go over what those are and how they'll help you find the right agency for your needs!
In a nutshell, here are our top tips on how to choose a digital marketing agency.
A good reputation

Proven results

Industry experience

A full suite of services

A team of experts

A personalised approach

Transparency

A focus on ROI
When selecting a digital marketing agency, one of the most important qualities to look for is a good reputation. An agency with a great reputation is likely to have successful and satisfied clients who have worked with them in the past. Look for client reviews or case studies that demonstrate the success of their campaigns, as well as any awards or recognition that the agency may have won. Additionally, ask questions about their process and how they handle difficult situations. An agency with a positive track record is a good indication that you can trust them to deliver quality work.
As you evaluate potential agencies, it's important to ask for tangible examples of campaigns they have run and the outcomes they achieved. If they are unable to provide specific, concrete data that proves the efficacy of their strategies, it may be best to look elsewhere.
Make sure to look beyond the superficial metrics that many agencies advertise, such as website traffic and social media followers. While these numbers can be impressive, they are often not a true reflection of whether an agency has been successful in achieving its goals. Instead, ask for examples of how the agency helped their clients increase revenue, improve customer loyalty, or expand into new markets. These are the types of measurable results that really matter in digital marketing.
An experienced agency will understand your market, its trends and competitive environment, and can offer you a better understanding of your audience's needs and behaviours.
Having an agency with a proven track record of success in your industry means they can leverage their past experiences to deliver successful campaigns for you. The right agency should have a deep understanding of the challenges that you and your business face, and they should be able to present creative solutions to address them.
Look for an agency that has a portfolio full of projects within your industry and ask for case studies to see how they have helped other companies succeed. Ask questions about their team's backgrounds, as well as how they plan to use their experience to benefit you. The agency should also stay up-to-date with the latest trends in your industry, so you can be sure that the strategies they are suggesting are informed by data and not just guesswork.
4) A Full Suite of Services
When you're looking for an agency to partner with, you want to make sure they can offer you a full range of services, from Search marketing to Display to social media to SEO, and beyond. It's important to have a team that can handle all of your digital marketing needs, so you don't have to worry about any gaps in your marketing strategy. With a full suite of services, you will be able to get the most out of your digital marketing budget and maximise your ROI. Be sure to ask about the different services an agency offers and make sure they are able to meet your expectations.
Having an agency that can handle all aspects of your online presence ensures that you won't have to worry about any gaps in your marketing strategy.
When you're hiring a digital marketing agency, you want to make sure they have the right team in place to provide top-notch services. A good digital marketing agency should have a team of experienced professionals who have been in the business for years and understand the nuances of digital marketing. They should be knowledgeable in all aspects of digital marketing, including PPC, Display, social media marketing, SEO, content creation, and web design.
The team should also have experience working with different industries and know what strategies work best for each one. Furthermore, it's important to ensure that the team is well-equipped with the latest technologies and has a clear understanding of industry trends. Ultimately, you want to make sure that you're working with a team of experts who can take your digital marketing efforts to the next level.
6) A Personalised Approach
Every business has its own unique needs, goals, and objectives, so it's important that the digital marketing agency you work with understands these and can tailor their services accordingly.
Look for an agency that will take the time to get to know you, your business, and your objectives. They should ask questions and do research in order to create a customised strategy that is tailored to meet your specific needs.
They should also be willing to adapt their strategies as needed in order to keep up with changing market trends and customer preferences. This ensures that your campaigns stay relevant and continue to deliver results.
Transparency is essential when it comes to working with a digital marketing agency. When you're making an investment in a marketing partner, you want to make sure that you understand how the agency is going to be spending your money.
You should look for an agency that is transparent about their pricing and services and provides clarity on what you will be paying for. It's also important to make sure that the digital marketing agency is transparent about their approach and methodology so that you know exactly what you're getting from the relationship.
The best digital marketing agencies will keep you in the loop throughout the process, providing regular updates on the progress they're making, so that you can see results and have an idea of where your money is being allocated. This transparency can help give you peace of mind that the marketing activities are yielding positive results and provide the agency with valuable feedback on how to improve their efforts.
Your agency should be capable of measuring the success of their campaigns and optimising them in order to maximise your ROI. The right digital marketing agency will be able to track the effectiveness of their campaigns and provide you with data-driven insights on where they need to make adjustments. They should also provide you with regular updates and reports on the progress of your campaigns. Ultimately, you want an agency that is focused on delivering results, not just generating leads or clicks.
Final thoughts on how to choose a digital marketing agency
When you're trying to choose a digital marketing agency for your business, you want to find one that will help you grow, not just one that will put on a show.
We know it's hard to find the right agency for your business—especially when there are so many out there. But we promise: It's worth it! A great digital marketing agency can help you get more customers, increase brand awareness, and give people a reason to buy from you. And even if you don't yet have a business, they can help build one from the ground up.
If you're looking for an agency that can provide expert guidance, a fresh perspective and a unique approach to every project–and if you're ready to make your business thrive in today's ever-changing world – we'd love to hear from you!