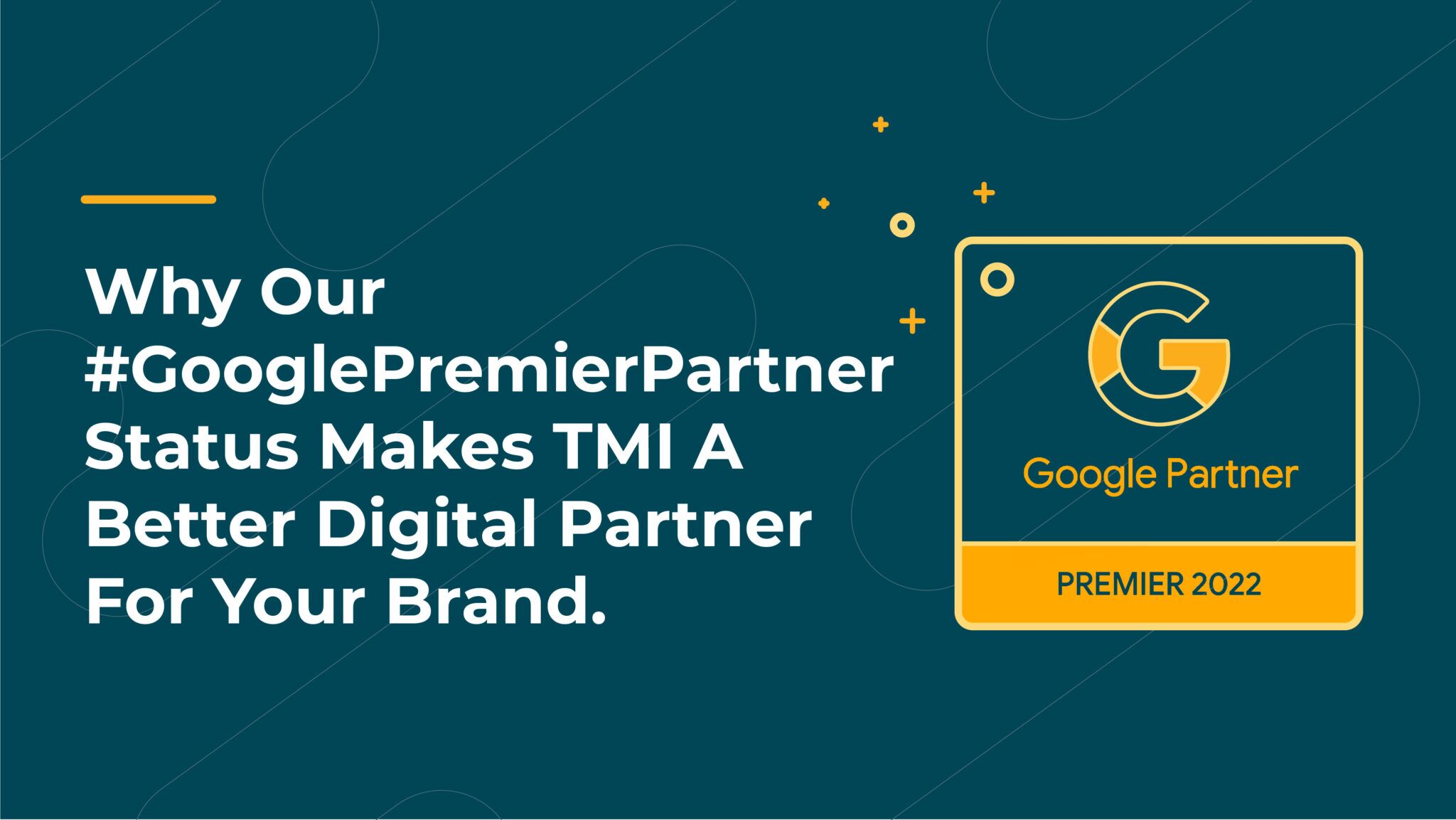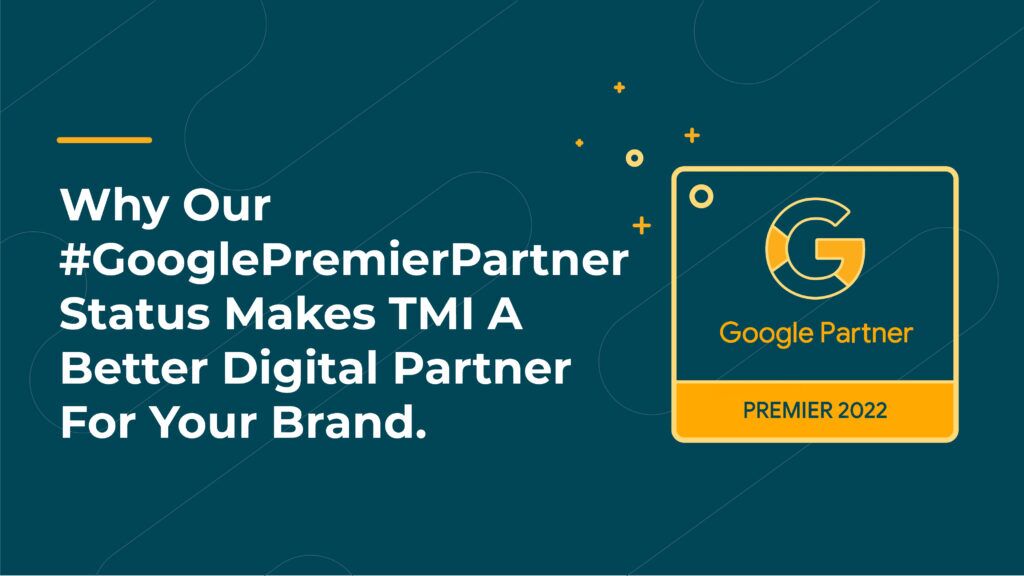 TMI has helped many businesses develop consistent, results-driven digital brand strategies, and at the core of this success is our Google Premier Partnership. Having forever changed the online advertising landscape, Google's expansive portfolio of marketing platforms makes it the top destination for consumers' product searches and companies' ad placements.
A Google Premier Partnership is the highest Google certification that exists. It identifies the best-performing agencies through criteria such as certification, ad spending, and company/client growth. To earn the Premier Partner badge, digital marketing agencies must employ at least two Google Ads certified account managers (we have multiple), demonstrate a healthy amount of activity through higher spend requirements, and must meet the performance requirements which are solid overall ad revenue and growth.
TMI has individuals who are qualified in the following core specialisations:
Search
Display
Analytics
Video
Mobile
Shopping
The Google Premier Partnership is an honour bestowed only upon a select few agencies. In fact, we're part of only 3% of all global agencies to have been awarded this prestigious status. This puts us at the forefront as a leading independent digital marketing agency. The endorsement is a testament to our experience, knowledge, and ability as well as a reflection of the passion and dedication that our teams bring to client work.

It also reinforces our track record, making it easier for those looking to build their brand through smartly crafted advertising campaigns, to recognise us as true experts in the field.
What is means for businesses to work with a Google Premier Partner?
In today's competitive marketplace, it is important for businesses to stand out, increase their revenue, whist keep expenses low. GPPs know how to manage and control budgets within the stated campaign objectives. Certified account managers can reduce the cost of acquiring and converting new customers by determining and testing the types of ads that will most effectively increase return on investment (ROI).
GPPs are most skilled in harnessing the power of data and technology to give businesses the leading edge. Not only do they keep tabs on current best practices and trends in digital marketing but are also first in the know about upcoming changes and updates from Google. And, they're first in line to Beta test new tools and products.
Finally, GPPs get access to benefits that extend far beyond just basic community membership updates and phone support. They can take advantage of executive business training, dedicated account management, new business strategy consulting, and an invitation to the annual Partners summit.
To keep our badge, TMI must continuously meet Google's standards. This means we will continue to provide the best in class Google marketing services to our clients, whilst fully delivering on our promise to educate and empower businesses. We are extremely proud to have achieved the trust of Google to be responsible for developing leading brands.